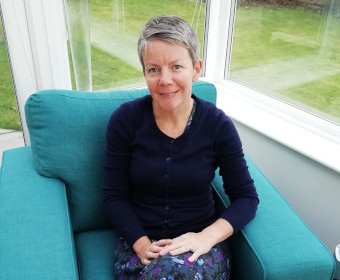 I am Sharon Blight and am a qualified person-centred counsellor (FdSc Person-Centred Counselling from the University of Brighton) and a qualified couples counsellor (Certificate in Duo Counselling from Make a Difference Training). I have experience with working in general counselling and specific experience in working with alcohol problems at Action for Change both on a one to one basis and in groups and bereavement issues at St Michael's hospice in Hastings. I also regularly work with individuals who have felt suicidal and those who have been bereaved by suicide.
I am an accredited member of the BACP and as such base my work on the BACP ethical framework. I also receive supervision in line with BACP guidance.
I specialise in couples counselling. Couples counselling may be helpful to you if you are having problems in your relationship and feel that a neutral person may help you to work through these issues.
Confidentiality; the sessions that you have with either Sharon or Mark will be confidential. There are certain situations where this confidentiality may have to be broken and these will be explained to you during your introductory sessions. Any breach in confidentiality is unusual and in most cases would be discussed with you first.
Insurance Sharon is fully covered to work from home and holds counsellor-specific public liability insurance.